September 30, 2015
5th annual Fall Classic Leaf Blower on Sunday
Posted by: Matt Bitter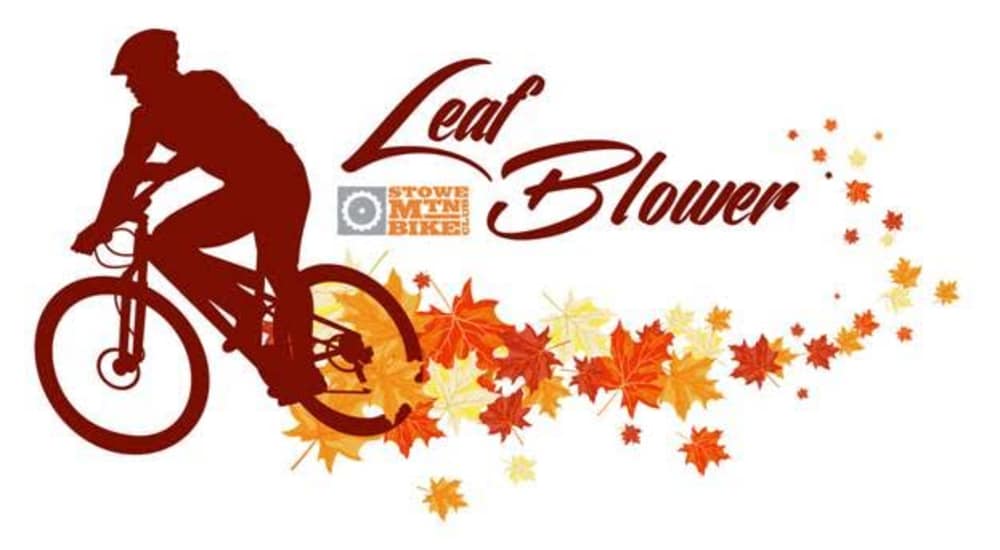 The Stowe Mountain Bike Club is psyched to present the 5th annual Fall Classic Leaf Blower on Sunday, October 11th, 2015
The highlight of the event will be epic mountain bike rides led on some of Stowe's most exciting and scenic trails. Whether you are a sprinter who rides every day, a weekend warrior, or a leisurely rider, there will be a group for you. Groups will take a break in the middle to refuel on energy grub and water, before charging back to town! There are even family specific rides: One on the rec path (for the younger kiddos) and one that will hit the trails (some mtn biking experience recommended). Parents must be present for family rides.
Once we're back in town and everyone's legs are fried, the fun really begins. There will be a catered meal, as well as hearty homemade desserts. There will be bike related contests, and the opportunity to win prizes from the Club and our sponsors.
The event is being held at Town & Country. Registration opens at 9:30 am with the first Hard Charger going out at 10:30. All other groups will leave at noon. Dinner will be at 4:00 pm. The cost for the ride and meal is $40.00 for adult and $25 for kids. SMBC members receive $5.00 off the ticket price.
For more information log onto www.stowemountainbike.com or call Deb Martin at (802) 371-7905.