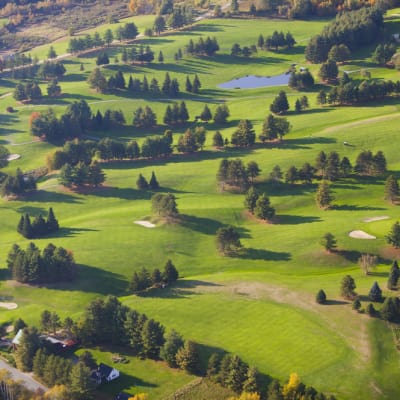 Golf
There are several courses within an hours drive from the Town & Country. The closest course is the Stowe Country Club. This is a challenging 18-hole course with breathtaking views and is just a half mile from our door. For more info you can call them direct at 802-253-4893.

The Country Club of Vermont (802-244-1800) is located in Waterbury 10 miles south of Stowe off Route 100. This is a new 18-hole private course and is one of the nicest in the State. As of today they are offering limited public play however this is subject to change. The Ryder Brook Golf Club (802-888-3525) is a challenging 9-hole course just 6 miles from the Town & Country north on Route 100. Blush Hill Golf Club is another 9-hole course in Waterbury, just 10 minutes from Stowe and Copley Golf Club is another popular 9-hole course, located 10 miles north in the town of Morrisville.

Other 18-hole courses within an hours drive are Sugarbush Golf Course, Orleans Golf Course, Williston Golf Course, Rocky Ridge Golf Course, Kwiniaska Golf Club, Newport Golf Club and Jay Peak Golf Course.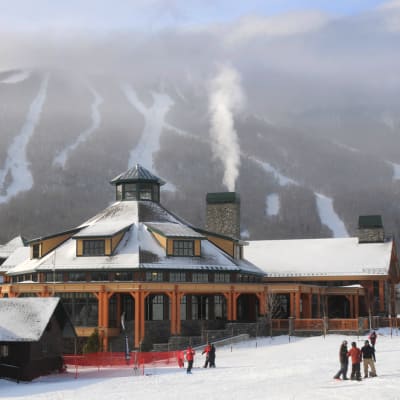 Skiing & Snowboarding
Stowe offers world-class downhill skiing at the famous Stowe Mountain Resort. The ski area consists of two peaks, Vermont's largest Mt. Mansfield, and Spruce Peak. The terrain is some of the best anywhere, ranging from the challenging "Front Four", to groomed intermediate cruisers over a mile long, to the Easy Street at Little Spruce. Stowe truly offers something for everyone.
For more info visit Stowe Mountain Resort : Stowe Mountain Resort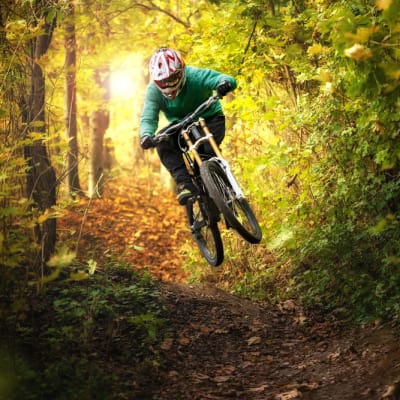 Biking
Mountain biking has exploded in Stowe over the last several years. Each year more terrain is added to the already extensive trail network that we are so lucky to have in our backyard! The Stowe Mountain Bike Club has spearheaded this movement and done an outstanding job maintaining and creating new trails! The most popular network of trails is now directly across the street from the Town & Country. It is called the Cady HIll Forest, also know as the Town Loops. Two new trails, Florence (Flo) and Snake were just added last summer to the existing network. This is a fantastic experience and so convenient to our guests!
We carry a great local map with several rides which we could help you find. Some other popular places to ride include the Cottonbrook Loop, The Ranch Camp area with Kimmers Loop and Hardy's Haul trails, Sterling Valley area with Lauren's Loop, 9 bridges and God Street among the favorites of that area. Trapp Family Lodge also has its own Mountain Bike Center, with rental bikes and trails for a small fee. Also just 10 miles south is the Perry Hill Trail network in Waterbury. There are several different marked loops, with the work of volunteers and the Stowe Mountain Bike Club this has turned into one of the premier rides of the area!
Of course the award winning 5 1/2 mile recreation path travels through our back lot and is still as popular as ever! Stowe offers some outstanding biking. There are many different places to ride off road in Stowe.

If road biking is your thing, the Stowe area also has some great terrain as well. If you are feeling strong, a ride up the Mountain Road through the scenic Smugglers Notch is always a challenge. Some other popular road rides include the Randolph Road, Stagecoach Road as well as Route 100 North or Rte 15 East or West.
Related Links:
Stowe Mountain Bike Club: http://www.stowemountainbike.com/
Perry Hill Trails (Waterbury): Waterbury Area Trails Alliance
Northeast VT Mt Bike Info: VMBA